Yamuna® Body Rolling Instructor Training, Master Classes,
and Private Body Logic Sessions are coming soon!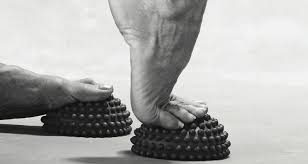 Yamuna® Foot Fitness 1 Certification


Date: April 26-28, 2019
This dynamic 3-day training helps participants master the Yamuna Foot Wakers for healthy foot function and sustainability. It is appropriate for anyone curious to go deeper in their own body as well as Health Professionals, Pilates, Gyrotonic, Yoga, Dancers, Athletes and Fitness Instructors looking to expand on the techniques you already provide to your clients.
What you will learn:
The theory and philosophy of YFF and why it is important to educate people about how to take care of their feet.
Experiential anatomy of the muscle chains that insert into and affect the feet.
How to problem solve and correct the most common foot issues.
How to perform and assess foot walking patterns using the "walking test."
YFF foot wakers routines for restoring healthy foot function, flexibility and strength.
Mastering hands-on assists for rehabilitating and retraining the feet.

Price: $850 (includes manual and materials)






Presenter: Kathy Butler-Klein
Questions?  Email: kathybkmassage18@yahoo.com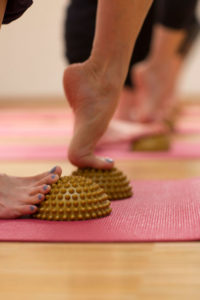 Yamuna® Foot Fitness Master Class
Date: April 25th, 2019  @ 6:00 pm
Learn to restore strong, flexible and pain-free feet with Yamuna® Foot Fitness
Yamuna® practitioner Kathy Butler- Klein will show you how to create space in the foot by restoring length and width to the involved muscles and bones. Creating optimal space restores range of motion in all the joints of the feet.
We use Yamuna® props to restore healthy foot function by creating balance, flexibility, improving circulation, strength and proper gait (walking patterns).

If you take time to improve your foot health you will revive your entire body!



 Just $35 (Reservations Required.)


ALSO…
Private Body Logic

®

Sessions with Kate "Cookie" Dunne
Yamuna® Body Logic One on One Sessions increase: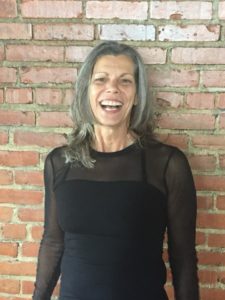 – alignment in all part of the body
– flexibility
– lung capacity & fuller use of breath
– muscle length & tone
– range of motion
Yamuna® Body Logic also helps: 
– free body of emotional restrictions from injury, trauma or memories
– reduce stress

Just $135


Questions? Email info@pilates1901.com