Take Time For Yourself
Because It Matters.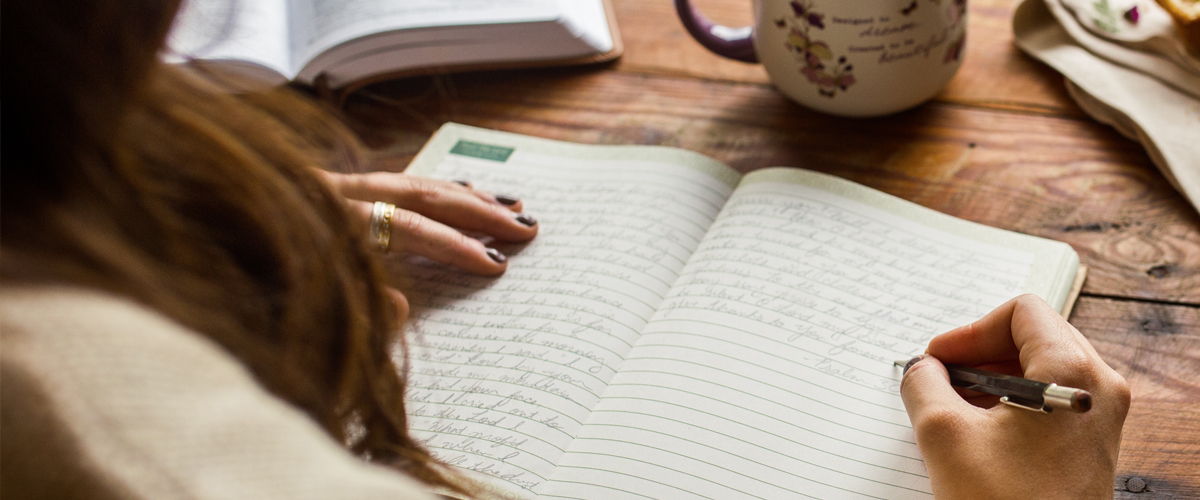 Join Fitness Expert, Author and Speaker Tina Sprinkle this Fall for a unique Retreat at Timber Creek Retreat House in Drexel, Missouri (located one short hour south of Kansas City.)
Designed upon requests of past participants, this weekend provides down time for rest, reflection, writing and self discovery.
Why Journal?
Writing is an effective tool for self discovery, assessment and transformation.  Writing helps us clear our heads, observe our behaviors, and make important connections between  thoughts, feelings and choices.  A retreat offers the perfect time to look inward, examine our priorities and get real about the excuses we make for delaying or otherwise denying ourselves the life we dream of. 
Not a writer?
Perfect!  This weekend isn't about writing a blog, getting published or going public.  Your journal is for you and you alone.  But you will have the guidance, structure, writing prompts and support you need to learn to write to hear your own voice, and place yourself at the center of your busy life. As in any of our retreats, sharing is ALWAYS optional.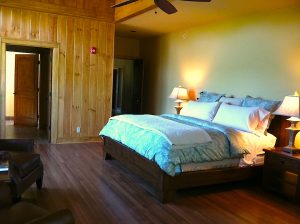 This is your time to Learn but also to Escape.
Feel free to come, enjoy the luxury and care of Timber Creek.  You'll drop down into the beauty and ease of your Retreat the moment you step inside.  The house is not only beautiful but calm and nurturing, no detail spared for your care.
Slip into a cozy nook to read; take a relaxing hike in their 40 acres of nature and beauty; eat gourmet food prepared to perfection around any request; sleep like a baby nestled in the finest linens and bedding.
Never underestimate the Power of the Circle 
Investing in yourself, accompanied by other women seeking the same improvements is powerful and life changing.  The benefits of female friendship are immeasurable. In fact, studies show that friendship has a bigger impact on our physical and psychological wellbeing than family relationships.
As women, we share a special bond; we support and encourage one another, we embrace each other's struggles and we champion each other's dreams and successes.  The benefits of female relationships are not only emotional but physical as well.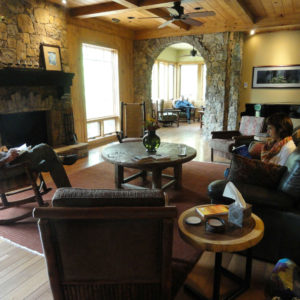 When women listen, support, hug, and encourage one another we release higher levels of oxytocin. Sometimes referred to as the "love" hormone, oxytocin is a neurotransmitter produced in the hypothalamus.
Released during childbirth and breast-feeding, oxytocin is also associated with empathy, trust, and relationship-building.
Research shows that higher levels of oxytocin provide a myriad of health benefits including stress reduction, immune boosting, and relief from anxiety and depression.
Ask any woman who has ever attended one of our Retreats and they will all tell you they were not only transformed by the content of the Retreat but the other women there as well.
Join us Thursday, November 7th through Sunday, November 10th for our Fall Women's Retreat.  As in every retreat, you will return home with practical strategies for maintaining your sense of calm, clarity and self-care.  The power of your own words, intentions and grounding are already within you.  Let us help you uncover and manifest them through this unique Journaling Retreat.


Fall Women's Retreat
Thursday, Nov 7- Sunday, Nov 10, 2019


at Timber Creek Retreat House
What our participants are saying…
"Our sessions were life-changing. I met people I will know forever." – Joyce P
"The vibe allowed all of us to be in our individual space, but learn from one another and move forward with intention infused with joy." – Ella M.
"I loved the Chinese Medicine, Yoga Puncture, and Patty's fabulous food. It wasn't my first time or my last." – Dr. Laurie E.
"My mind and body are very thankful. I feel rested, refreshed and inspired to implement what I have learned." – Anita K.
"My time was truly transformative. It was just what I needed after a difficult two years. – Leslie Y.
"These retreats keep me sane and centered. I have been many times and will go many times more. I tell my patients to go, go, go! – Dr. Crystin W.
"Tina and Alicia do a great job together. I highly recommend a retreat at Timber Creek. It's close enough to be practical, but a world away." – Dr. Suzanne R.
"Life changing." – Cathie C.
Let go of old habits and thinking that are stopping you from being your best self!
Because Transformation at any age is absolutely possible!
Past Retreats
Ambergris Cay, Belize  February 2018
Santa Fe, New Meixco  June  2018