Each month we feature a Pilates 1901 client that exemplifies the mission and culture of our studio.
Find out why Mary Coffey Alonzo isn't "teasing" about her Pilates practice.

This month it is our pleasure to introduce you to Mary Coffey Alonzo who came to Pilates 1901 as a Groupon client way back in 2014.
She took advantage of the variety of classes with that intro offer and hasn't looked back since.  She's an avid class participant that we've all watched get stronger and more connected.
After she retired last year, Mary had more time to commit to her Pilates practice and the results have been amazing.  Working one on one with her trainer Chloe, Mary has mastered some of the most challenging moves on the Chair, Reformer and Caddy.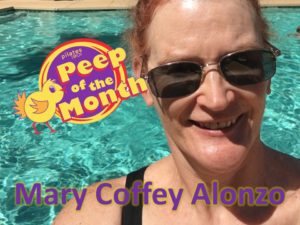 Mary loves her private sessions with Chloe but also appreciates the way all of the instructors challenge her in group classes.
"I know I can't get away with bad form here and it motivates me to learn and get better.  That's really the best part of coming here and why I drive in all the way from Liberty to do Pilates.  I love it."

And we love you, Mary! 
Thank you for being a part of our 1901 family!