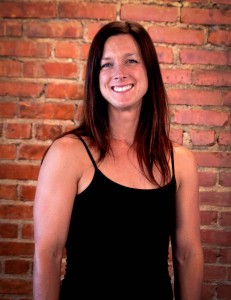 Each month we feature one of our 1901 family as our Pilates Peep of the Month!
This month I could not be more happy or proud than to introduce you to Cara Gilmore, someone who exemplifies what we seek to achieve at Pilates 1901.
That means living by example; continuing to learn and grow, and consciously serve others by following a true passion for health, wellness and healing.
A veteran trainer at Pilates 1901, Cara Gilmore offers her clients and class participants the opportunity to improve their bodies, minds, and spirits in each workout and class that she teaches.  She's been with us for more than twelve years now and we wanted to say thank you and acknowledge her hard work and dedication.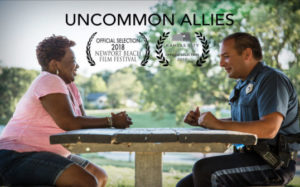 Cara turns forty later this month and is doing an amazing thing.  Driven to action after a client introduced her to the documentary "Uncommon Allies," Cara is running 40 miles for her 40th Birthday to raise $40,000 for KC Mothers In Charge, a victims advocacy group.
Cara was so moved by Rosilyn Temple's story and her decision to found the KC Chapter of Mothers In Charge, that she decided she had to do something to help.
And that's just what she is doing.
Cara will run on Friday, June 29th starting at Pilates 1901 and running 4 – ten-mile increments through KC neighborhoods most affected by crime.


Meet Rosalyn Temple, the woman behind KC Mothers in Charge
You can help Cara and KC Mothers In Charge by donating today.