Nutrition is the foundation of your T School experience.

The first triad of T School is all about getting real about what you are eating, how much you are eating and what happens biochemically to that food once it enters your bloodstream.
You may have a few guesses- it makes you feel good or bad- helps your energy or zaps it- allow you to focus or not- and keeps you lean or something else.
We know that to change your body, you've first got to change your mind. If you don't understand why you want to change, your hope of lasting change is small.
If you have the education and support to make changes that you see have helped other folks just like you, you have a great opportunity to achieve the fat loss and health goals you have in mind.
That's why we've created this page: as a resource for you to have to learn about healthy nutrition, Paleo nutrition in particular and reap all the benefits that eating this way will bring.

Here are our top 5 resources for nutrition science.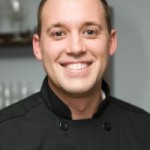 Many of the following books were selected by  Evolve Paleo Chef Caleb Summers for keeping Paleo simple and straightforward in the kitchen.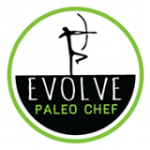 Chef Caleb and his team at Evolve will be presenting two of our T School workshops this semester and are happy to prepare healthy paleomeals for all who ask, delivering your food weekly to Pilates 1901! Click here to learn more about Evolve Paleo.
Watch Caleb and Tina's Healthy Grocery Tour at Green Acres Market!  Rule #1.  Make a list.  Rule #2.  Take it with you.
These books are our top Five resources to help you get started with T School.
Simply click on any book icon to order.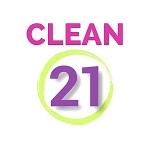 As soon as you join T School, we ask that you join us in doing our CLEAN 21 Detox. The goal here is to get all processed foods, junk and sugar out of your diet and our body for the first 21 days of your T School.
Click here to learn more about joining our CLEAN 21 program, including Yes and No food lists, tips, sample menu planning, shopping lists and More! (You will receive the password for access when you register).   Get ready for full support via daily emails and regular Monday Live Stream Q & A sessions via FB!  We're all are here as a team to guide and support you!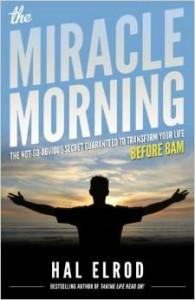 What if you could wake up tomorrow and any—or EVERY—area of your life was beginning to transform? What would you change? The Miracle Morning is already transforming the lives of tens of thousands of people around the world by showing them how to wake up each day with more ENERGY, MOTIVATION, and FOCUS to take your life to the next level. It's been right here in front of us all along, but this book has finally brought it to life.
As a participant in T School, you will be learning how to incorporate the practices outlined in this book to improve your daily attention, intention and motivation to set and reach your personal goals, including being your healthiest self.  You will learn how to keep your daily choices ever present with our daily "AM I AM" morning practice based on Hal Enrod's principles.  This book is included in your T School registration and is MANDATORY READING for every T Schooler, beginning DAY ONE of T School.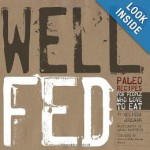 The two essential tricks for happy, healthy eating are being prepared and avoiding boredom. Well Fed explains how to get in the habit of a Weekly Cook up so that you have ready-to-go food for snacks and meals every day.
The recipes are as simple as possible, without compromising taste, and they've been tested extensively to minimize work and maximize flavor. In fact, this has been such a wonderful success that the author has just come out with a sequel, Well Fed 2!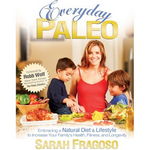 Another wonderful recommendation from Chef Caleb Summers for delicious paleo recipes that are uncomplicated and real life easy to make.
In Everyday Paleo, Sarah Fragoso gives detailed instructions for acquiring a Paleo lifestyle and improving the health and longevity of your family. An active mother of three, Fragoso shows that eating Paleo is not only feasible for the busiest of families, but also easy, delicious and completely life-changing. She offers numerous recipes for all meals of the day, and provides tips for getting around common roadblocks, such as eating out.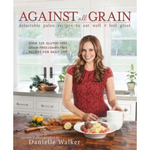 Having battled an autoimmune disease the modern-medicine way for many years, Danielle Walker took matters into her own hands and set out to regain her health through the medicine of food. After four years of turning her kitchen into a laboratory for revamping her culinary point of view, Danielle mastered the art of grain-free, dairy-free and gluten-free cooking–and improved her well-being, eliminating all her ailments.
Paying homage to the dishes she loved from her pre-Paleo life, she has ingeniously recreated all of her favorites without grains, gluten or dairy in her first-ever cookbook.
And here are some FREE online Paleo Handouts for you those of you who choose LEVEL 3 of the 21 Day Sugar Detox.  This level is completely optional but if you choose it, here's info to get started!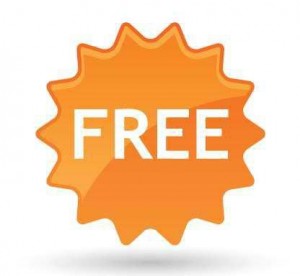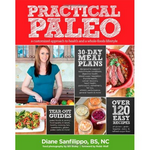 From the Practical Paleo Book:
Practical Paleo Guide to the Paleo Pantry
Practical Paleo Squeaky Clean Paleo Shopping List
Practical Paleo Guide to Food Quality
Practical Paleo Guide to Paleo Carbs
Practical Paleo Guide to Sweeteners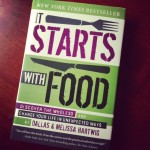 From It Starts with Food Book

ISWF Quick Start Guide
ISWF Vegetarian Paleo Shopping Guide
ISWF Grocery Shopping Tips
ISWF All About Sugar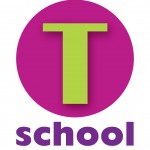 Interested in becoming more involved in our community?
Sign up for our newsletter  to STAY IN TOUCH!
Our next session of T School kicks off on Saturday, January 16th 2016 with our FREE SUGAR, STRESS AND HORMONES WORKSHOP with guest speaker, Dr Alicia Johnson!